Conquer Dundas!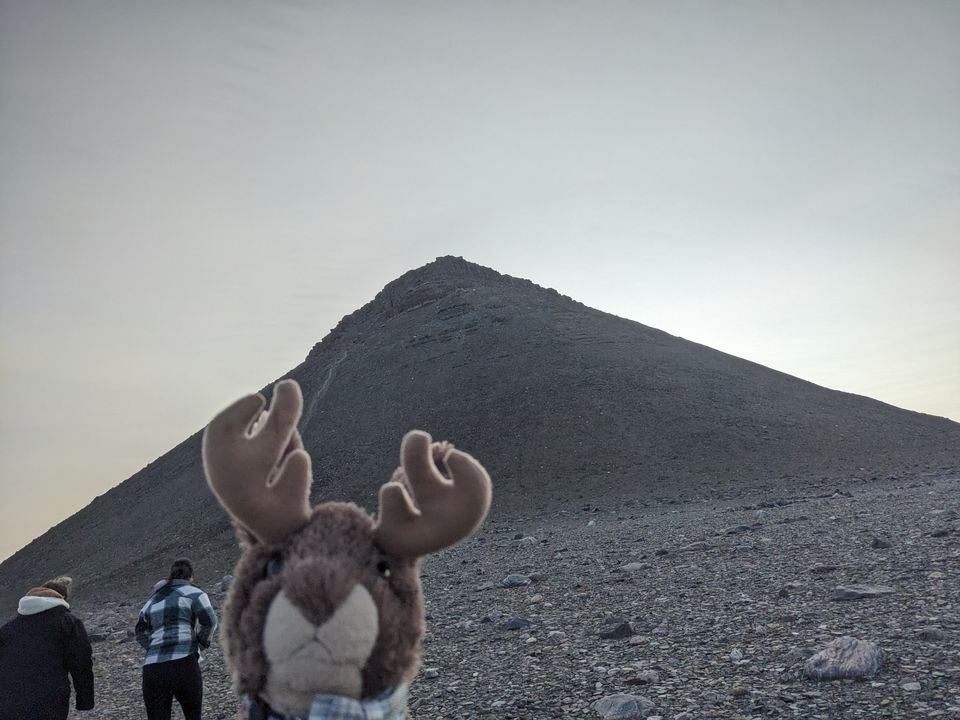 The Danish navy cam to visit Pituffik or resupply. Floki got the opportunity to visit the vessel.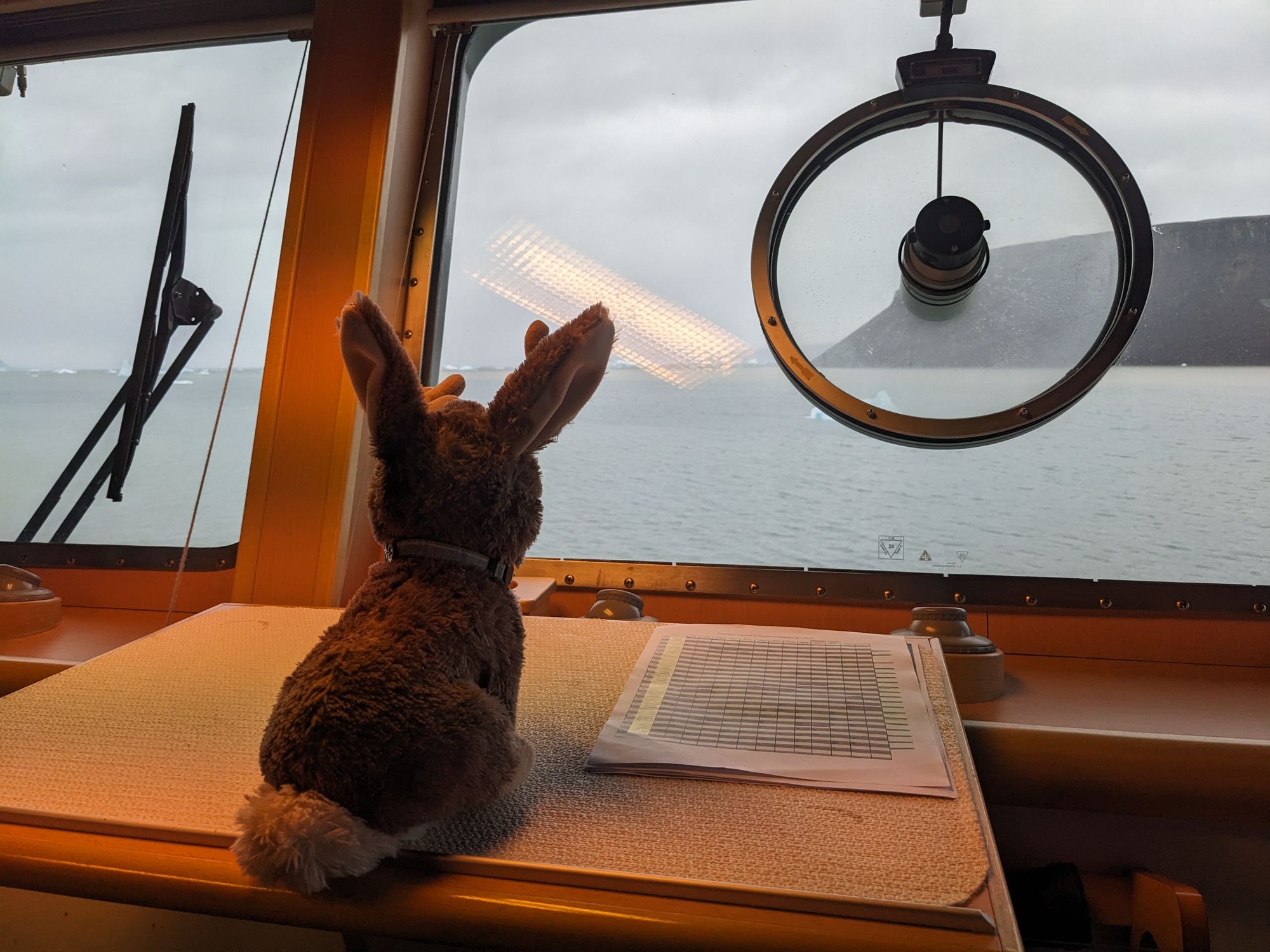 The famous polar plunge had made it was to the Pituffik. There was a huge gather of people and even our special guests the flamingo and eddy the polar bear.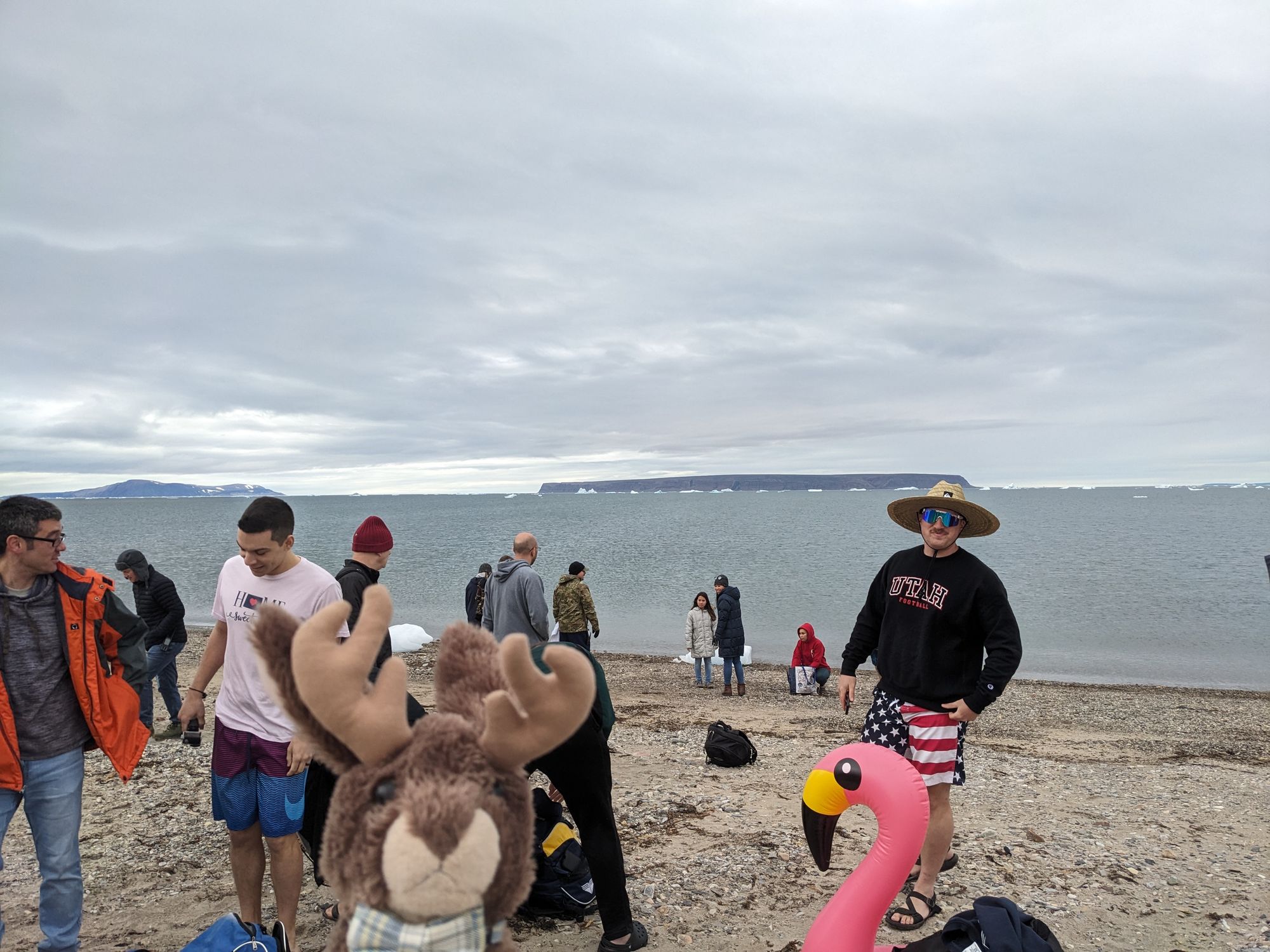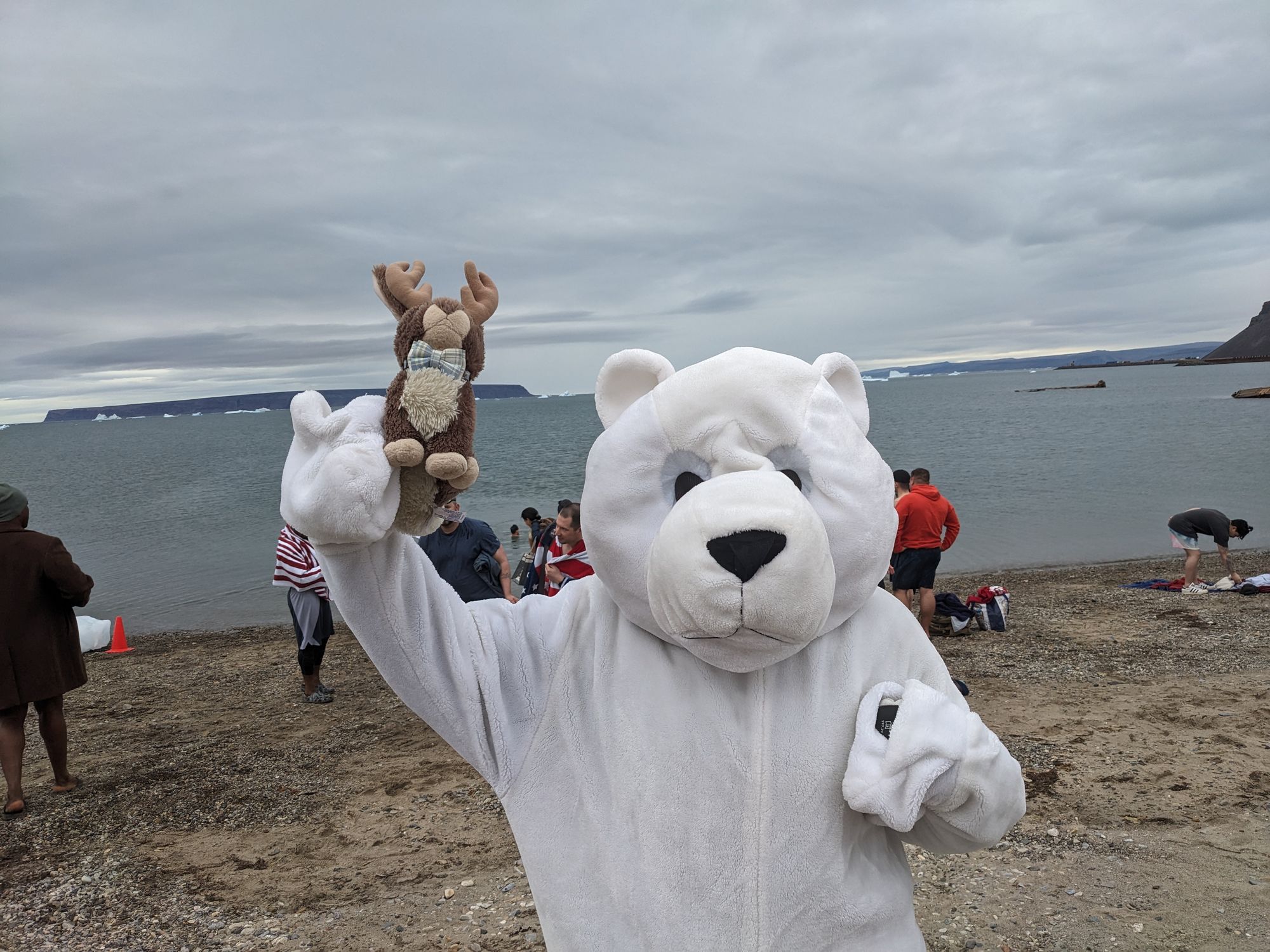 And if the polar plunge wasnt enough for this month. Floki decided it was time to conquer mount dundas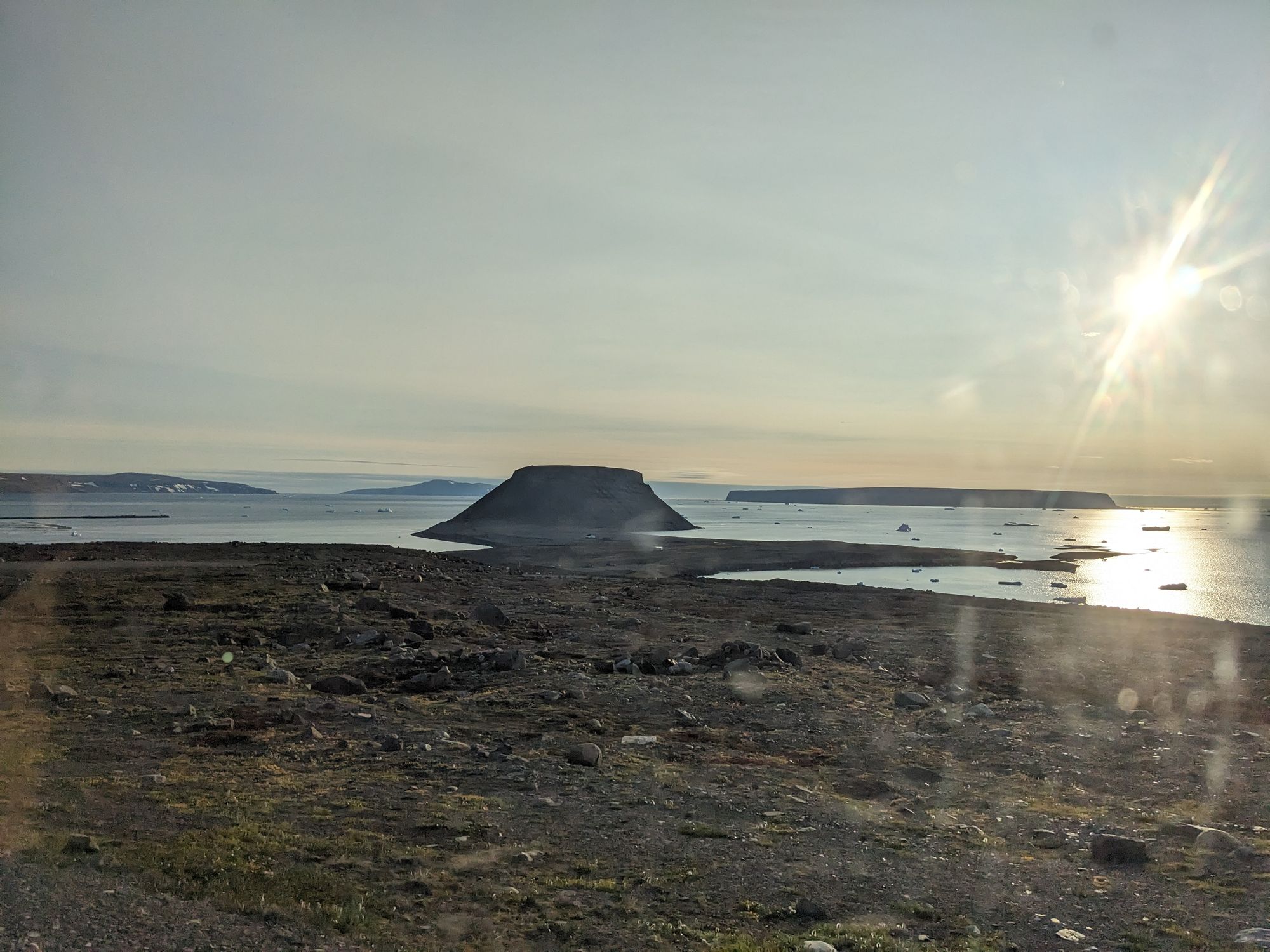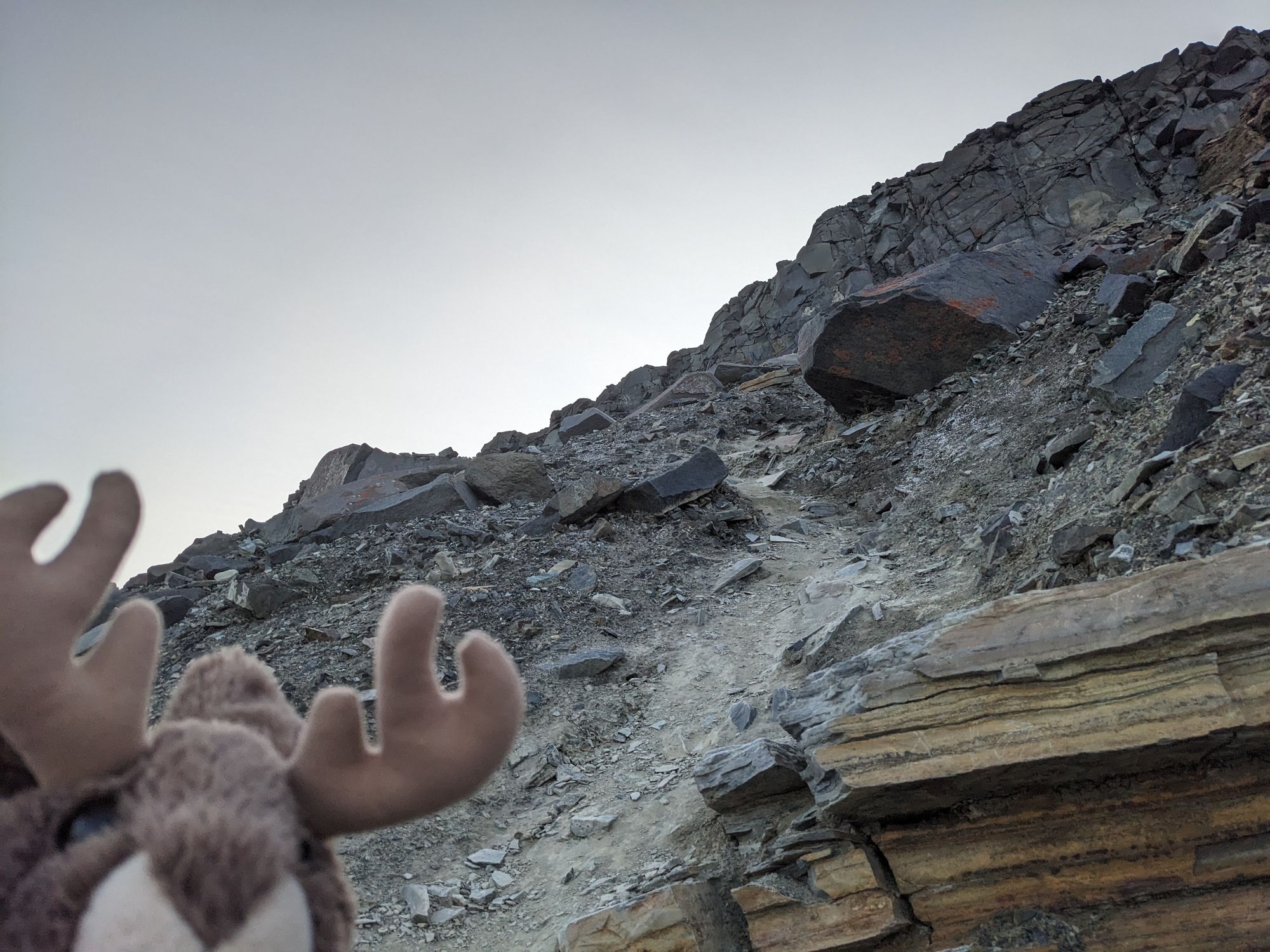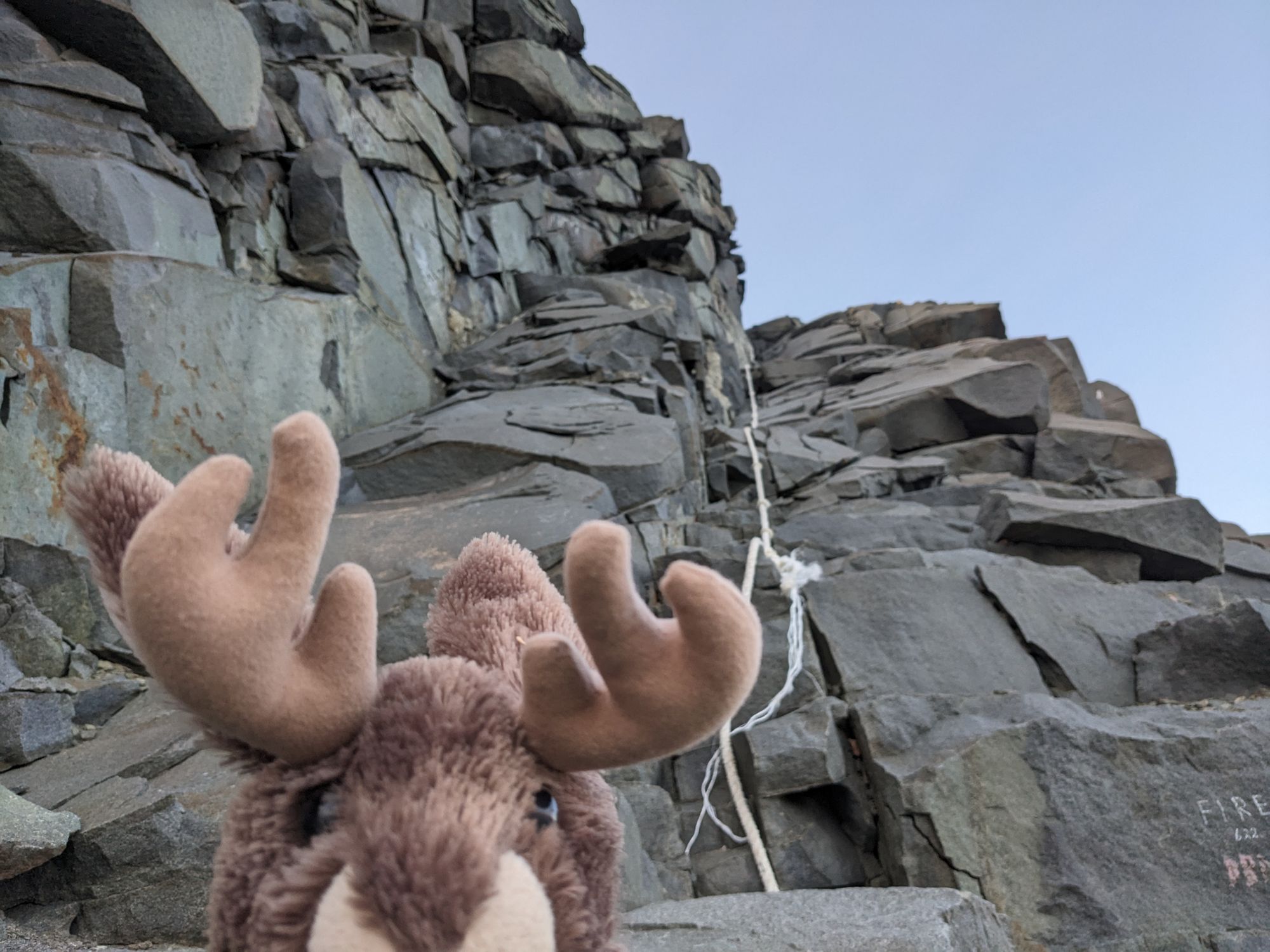 But of course Floki made it to the top and added his stone to the ever growing pile.