Mamma Mia! Floki went where?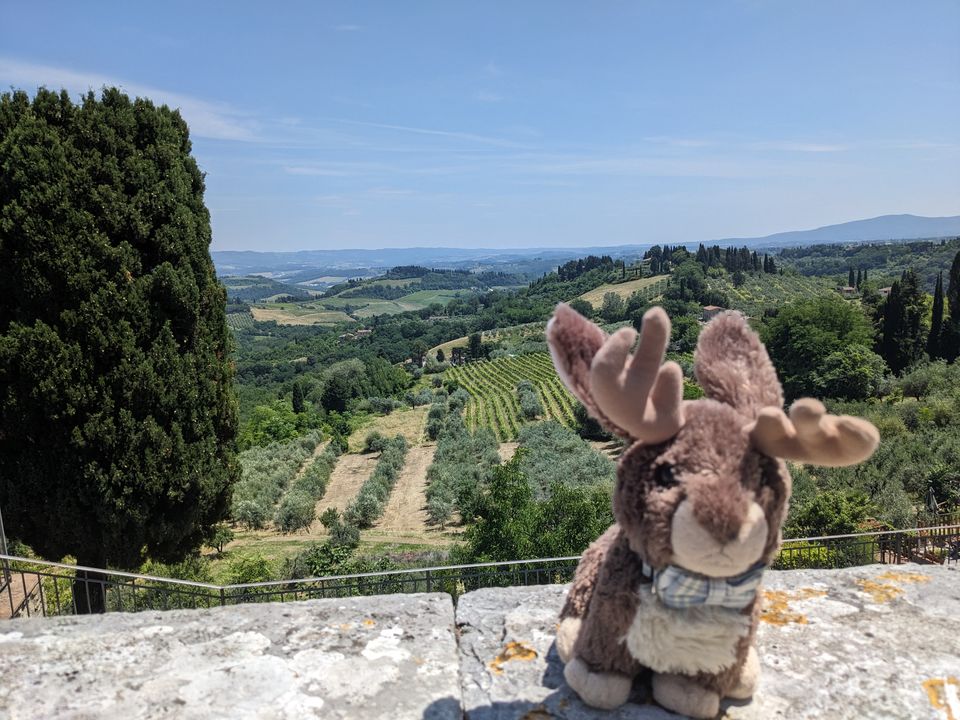 The time was short in Copenhagen and Floki found himself in the airport again.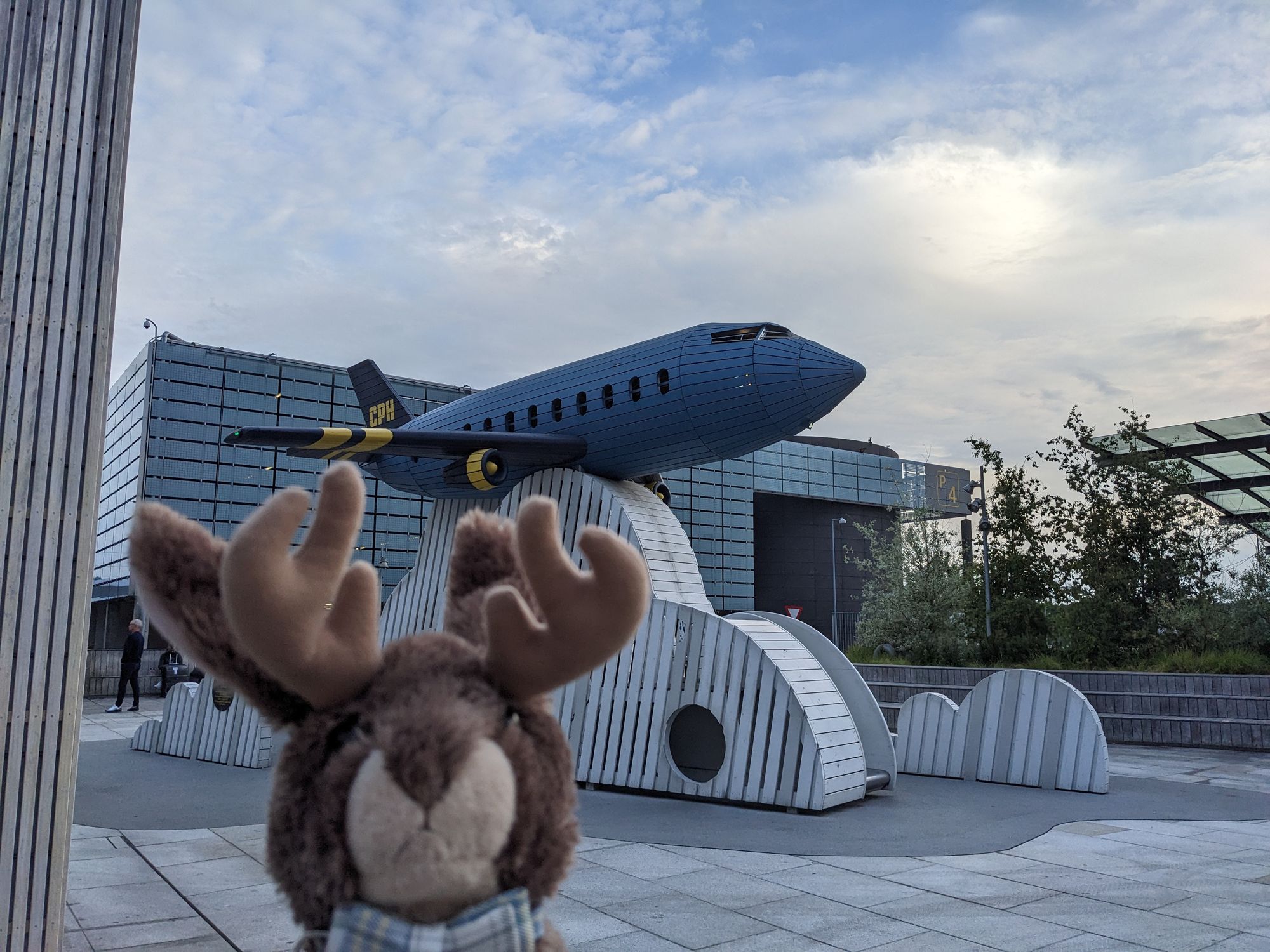 He did make sure to grab some of his favorite candies for the flight over to the boot of Europe.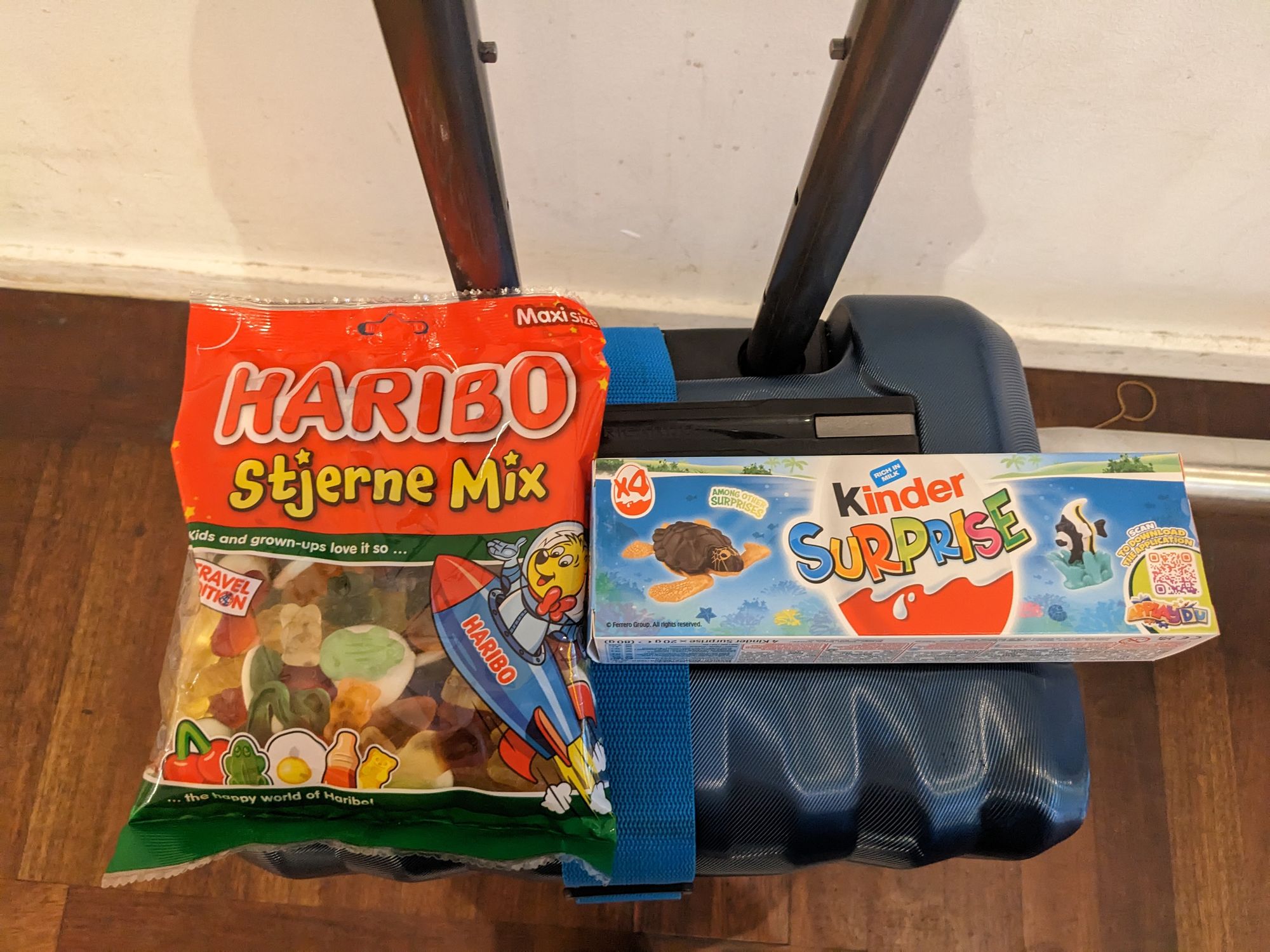 One short flight over with, Floki can now relax in the Flourence and see all the sights.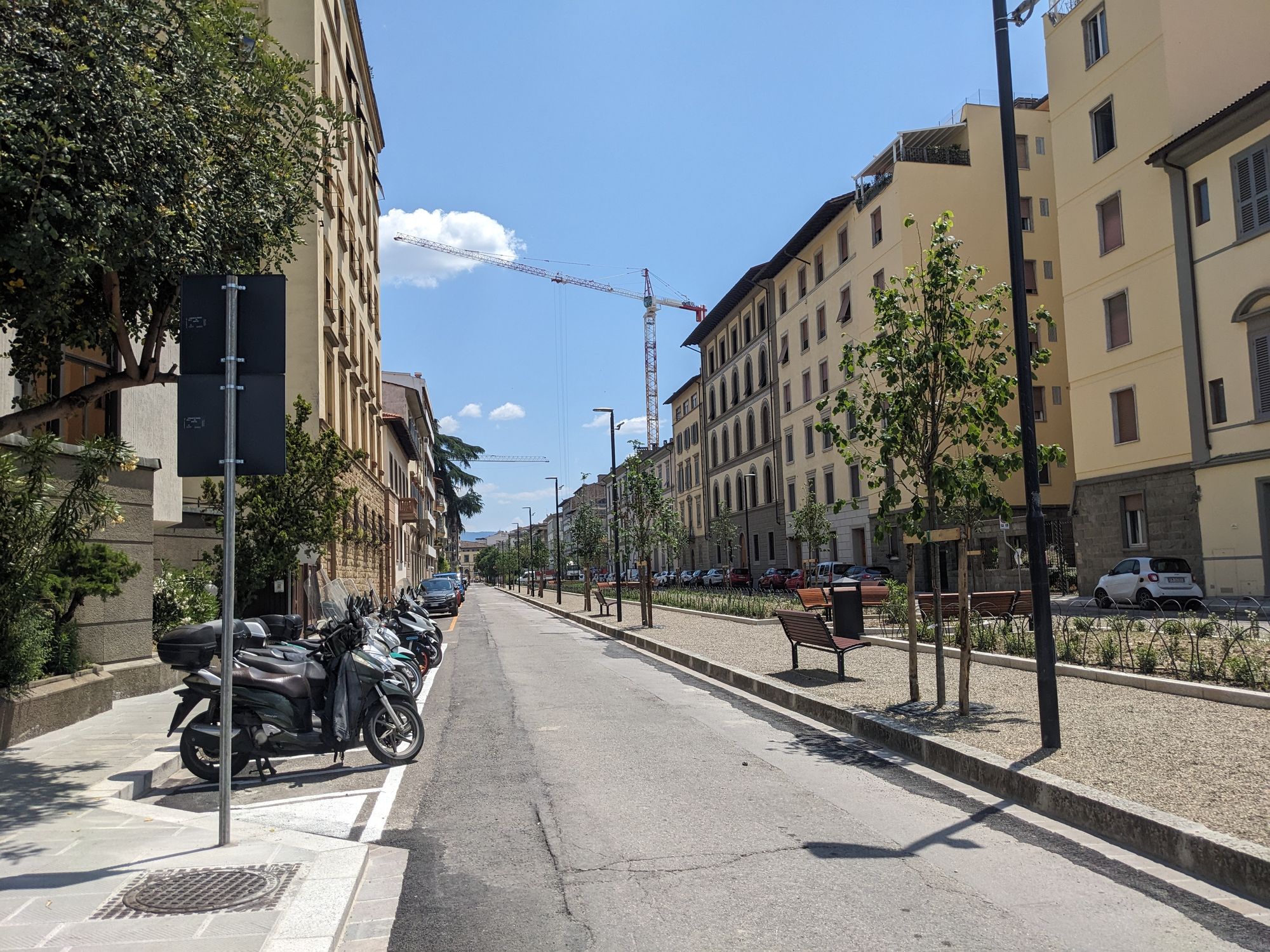 His Hotel room has a decent view of the hills and mountains.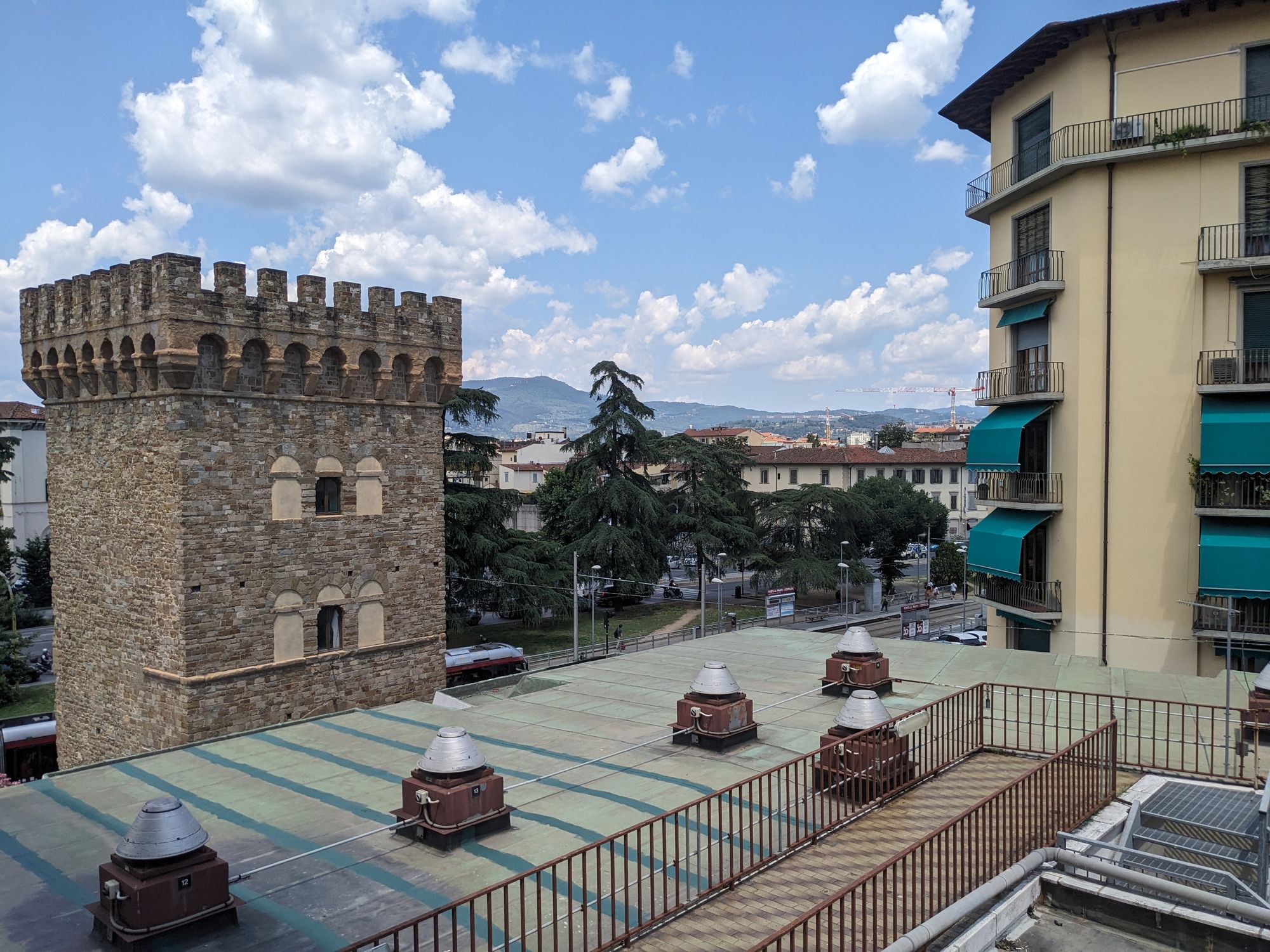 There is a park right next to the hotel that Floki would do his morning runs in. There were some cool statues in the park.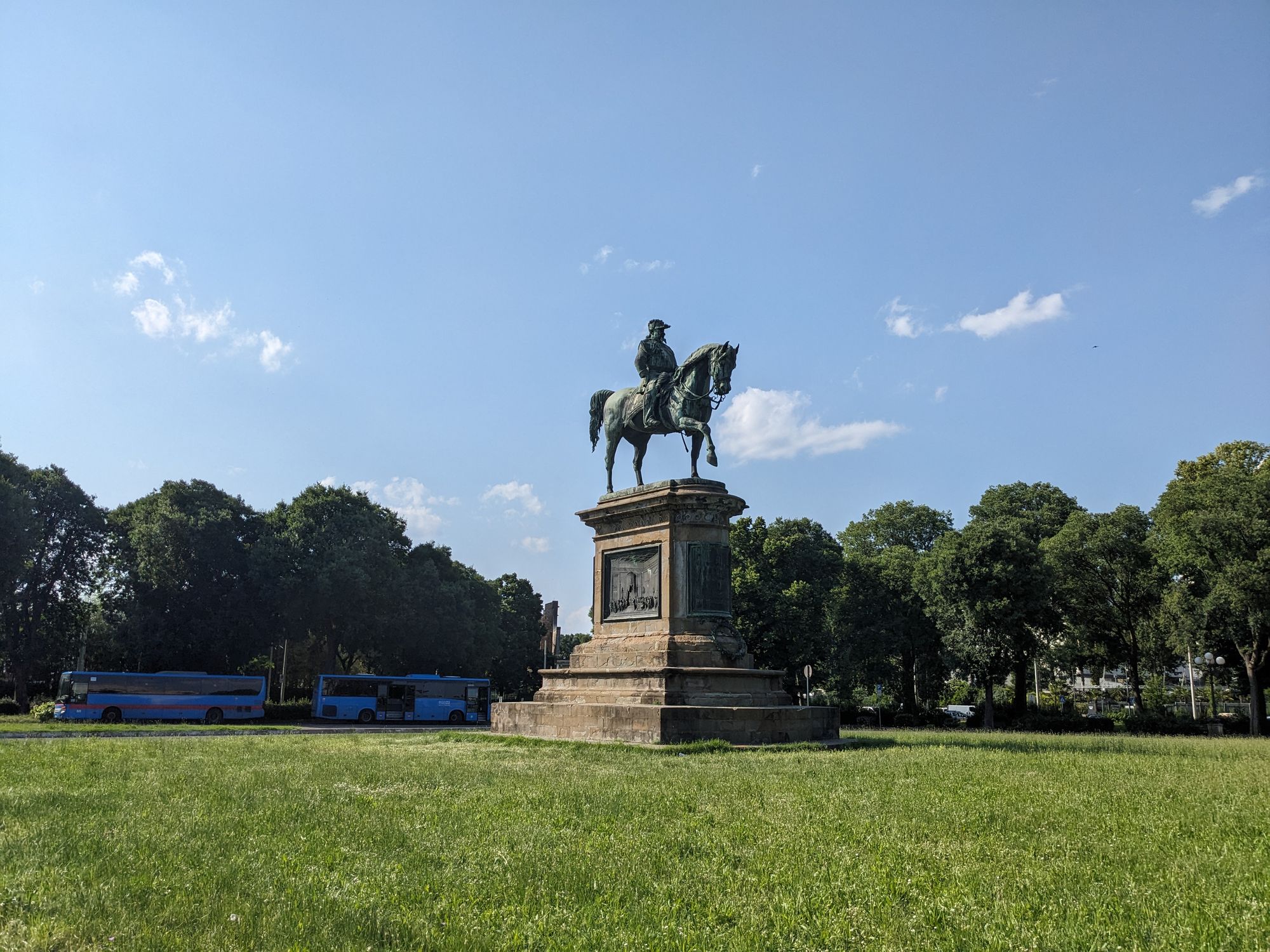 The first place to visit is the great Cattedrale di Santa Maria del Fiore. Such a huge structure that Floki could not get the whole church in frame.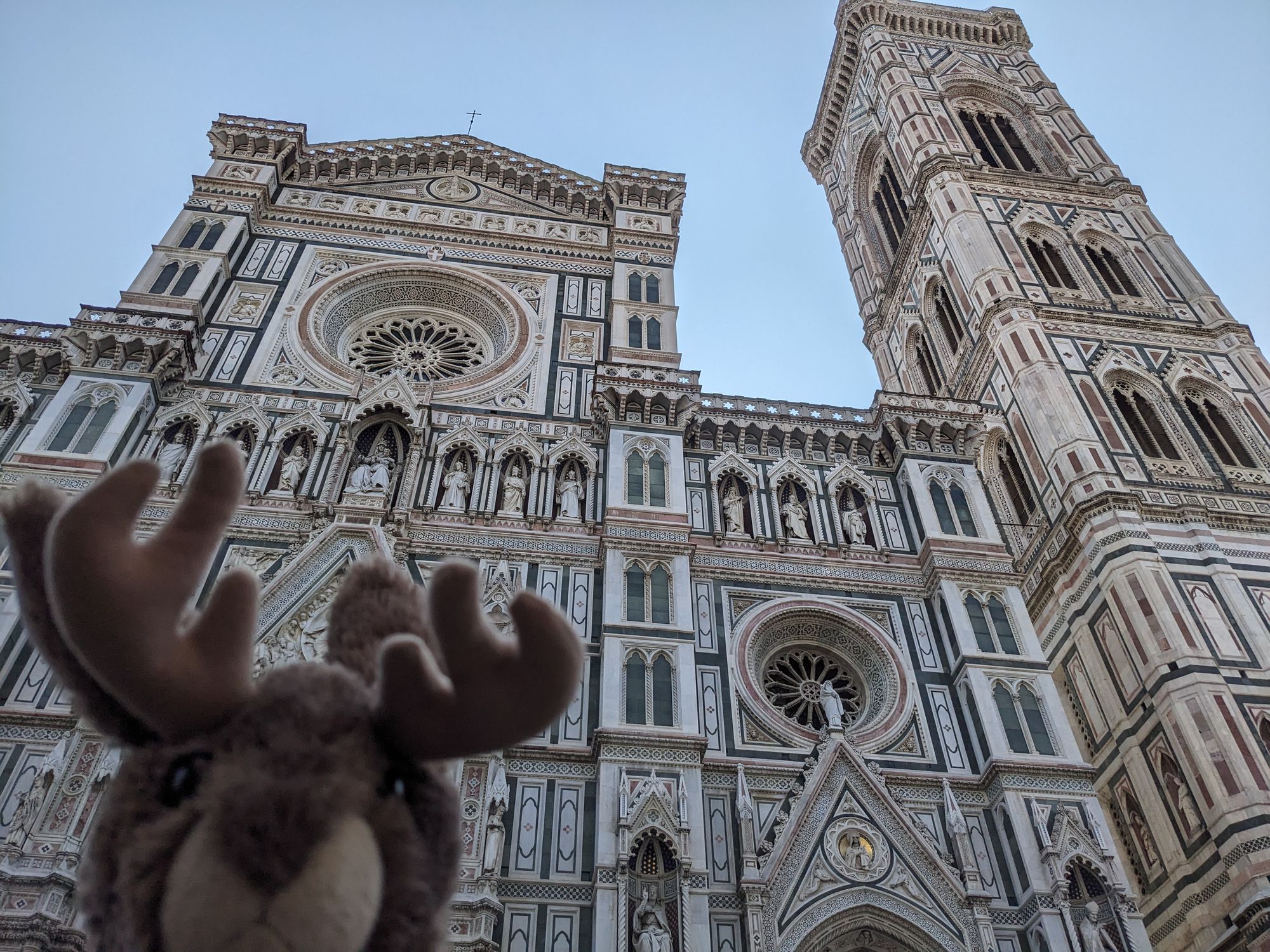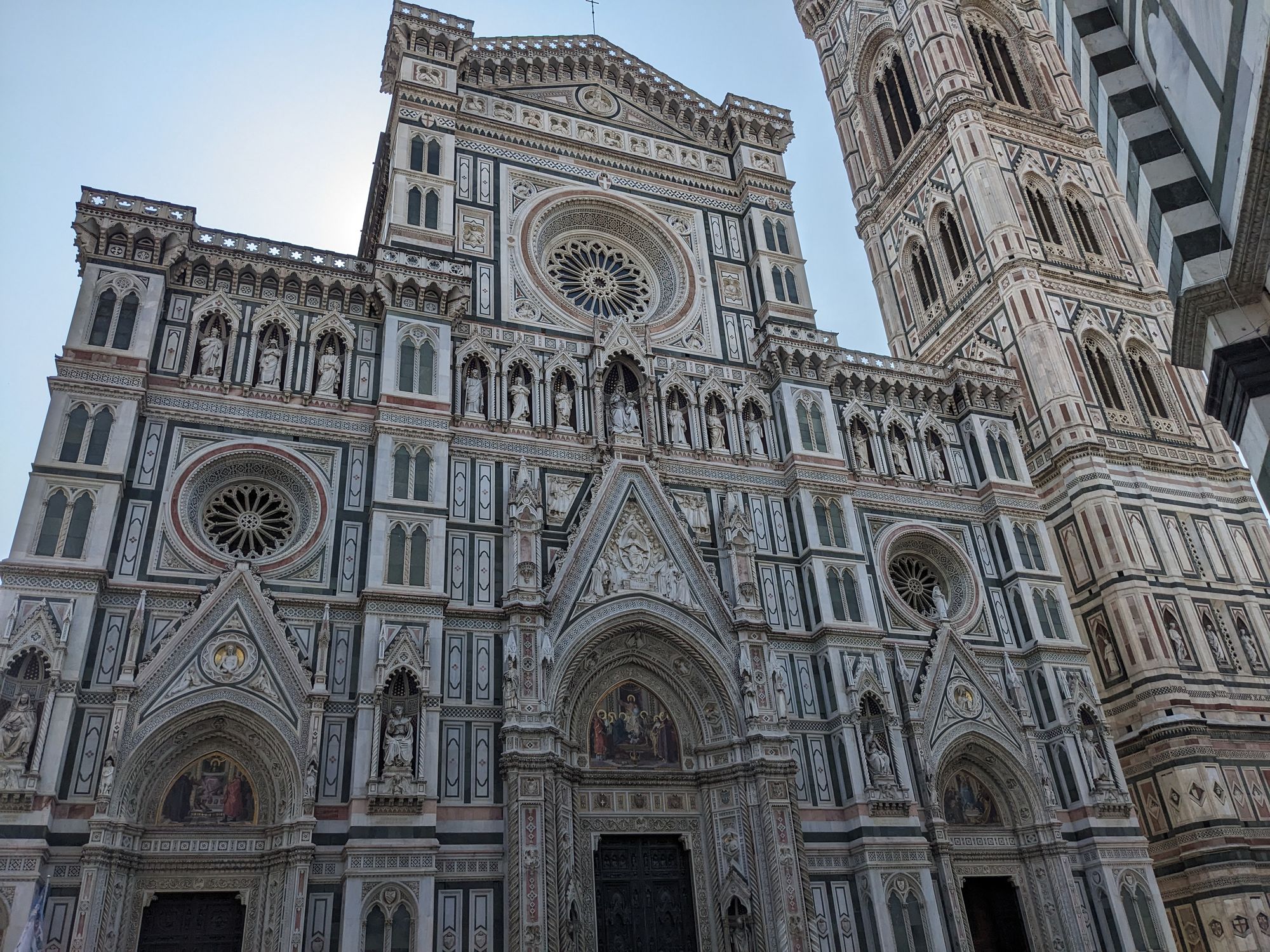 As Floki was walking in the streets, he could see some of the structures that have been around since the medieval ages.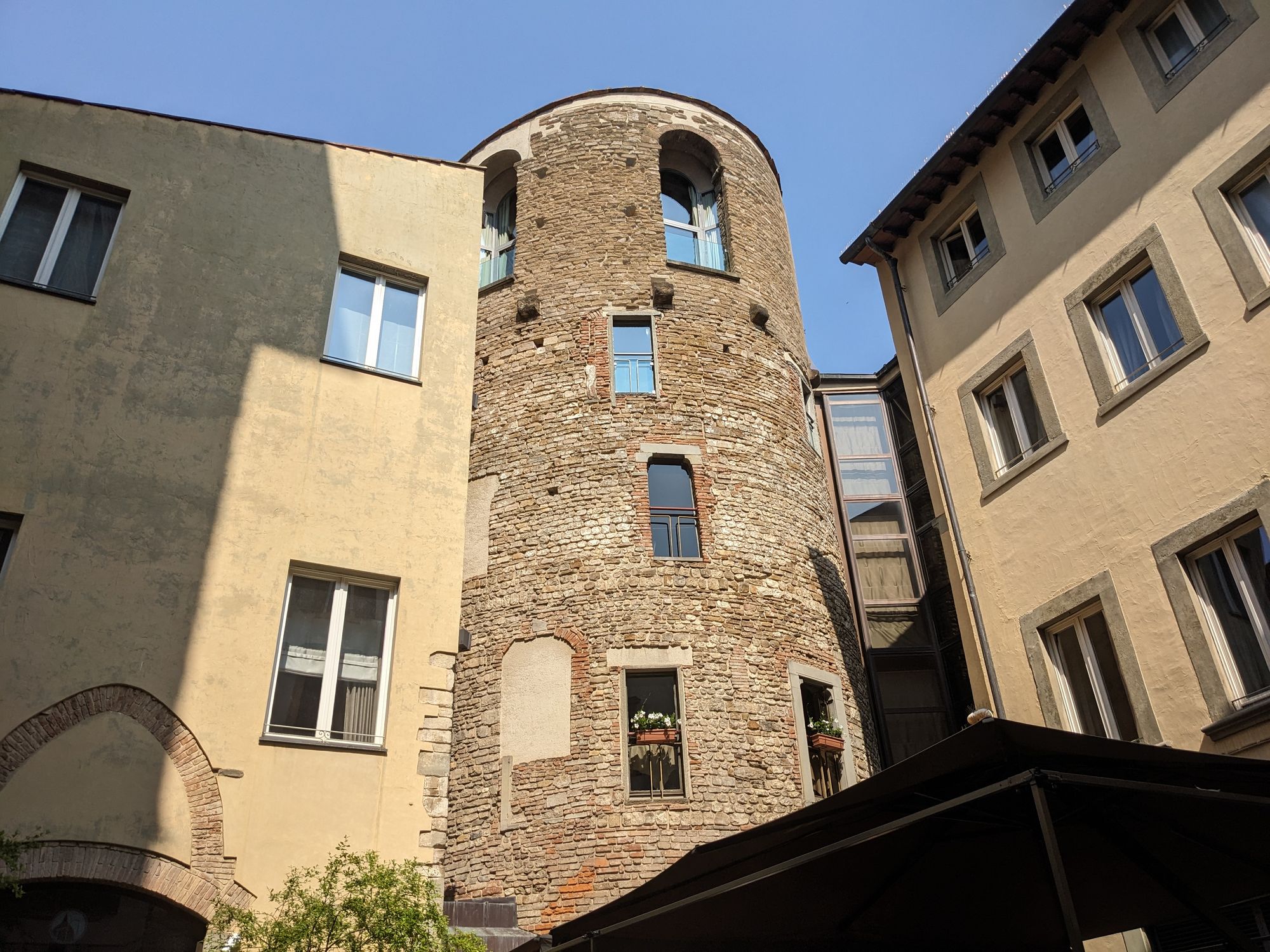 Next up was the Palazzo Vecchio. There was a gorgeous fountain and a replica of the statue of David.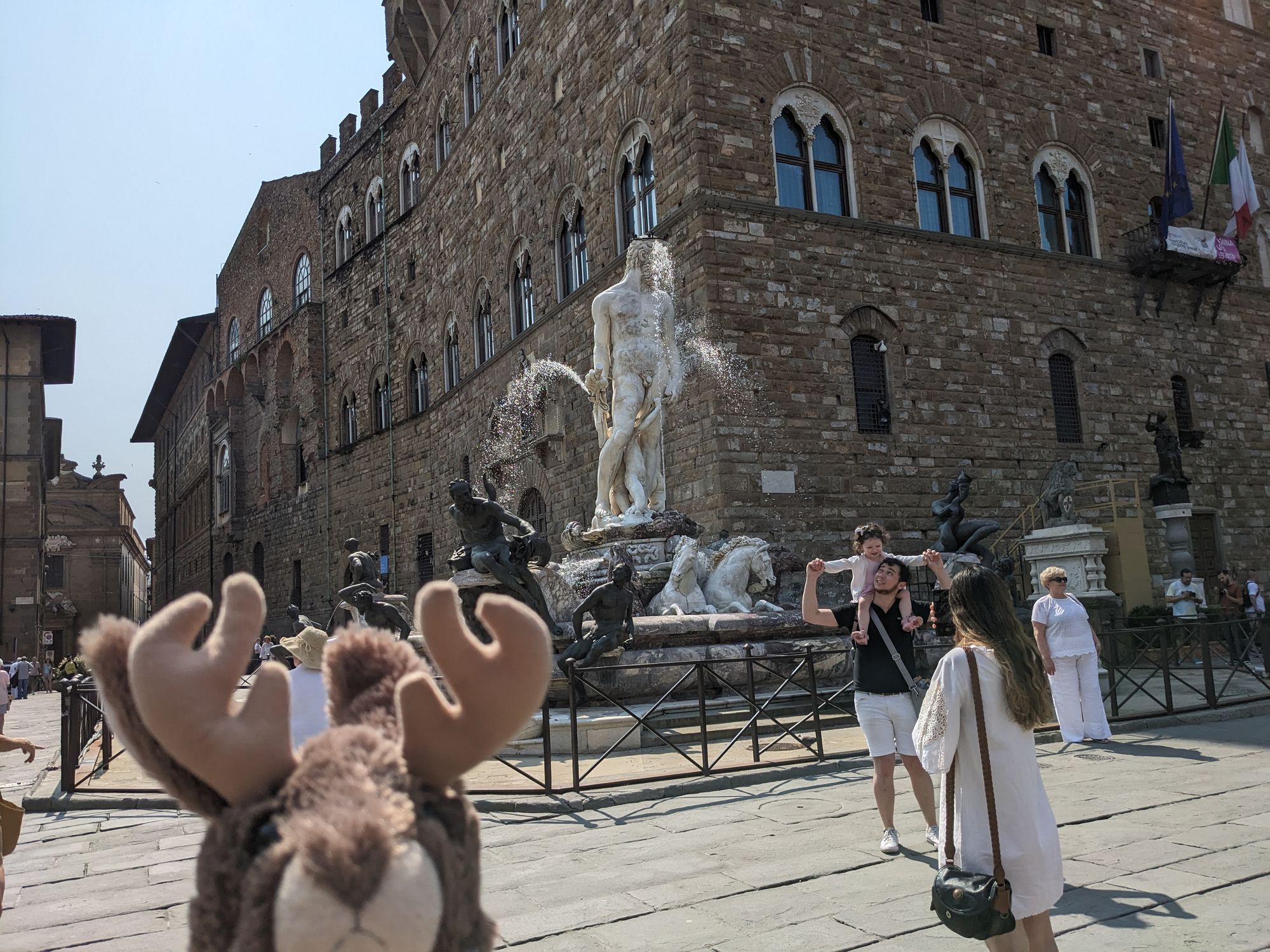 The Uffizi and Ponte Vecchio was on the way when heading to the Palazzo Pitti. Crazy to think someone would live in the Palazzo Pitti.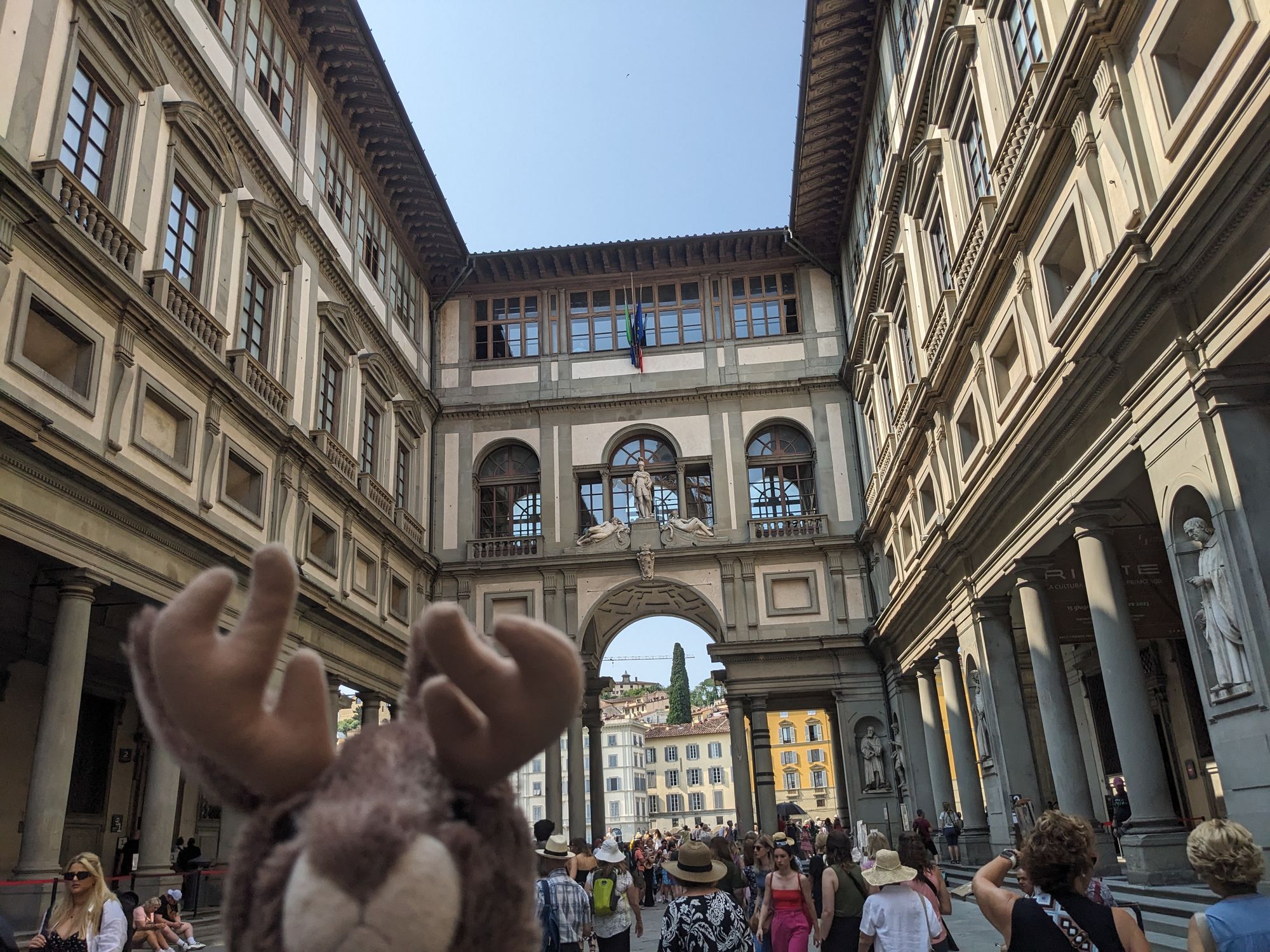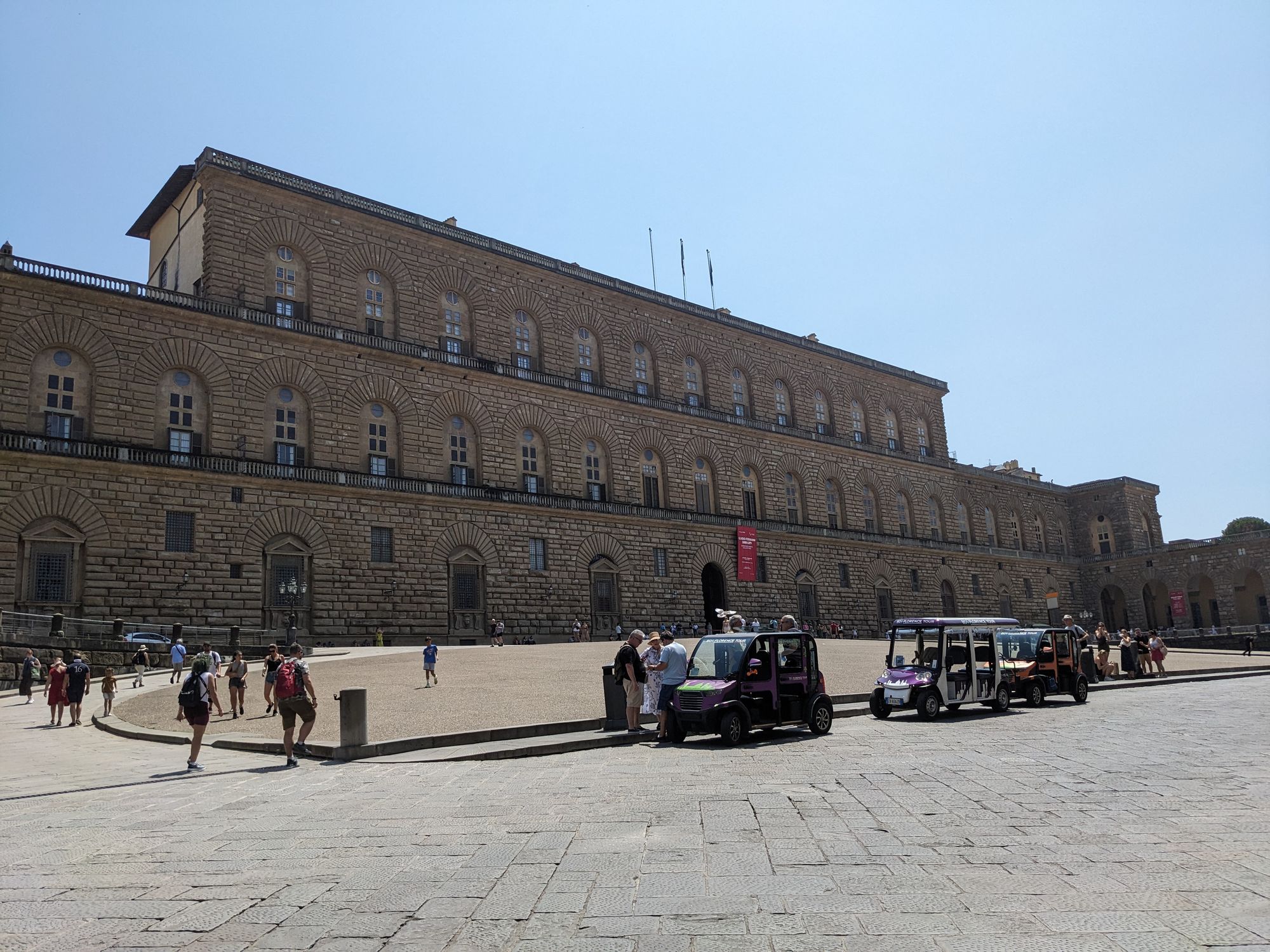 Another interesting thing is these signs that show the flood levels. Interesting to see just how much of Florence was under water.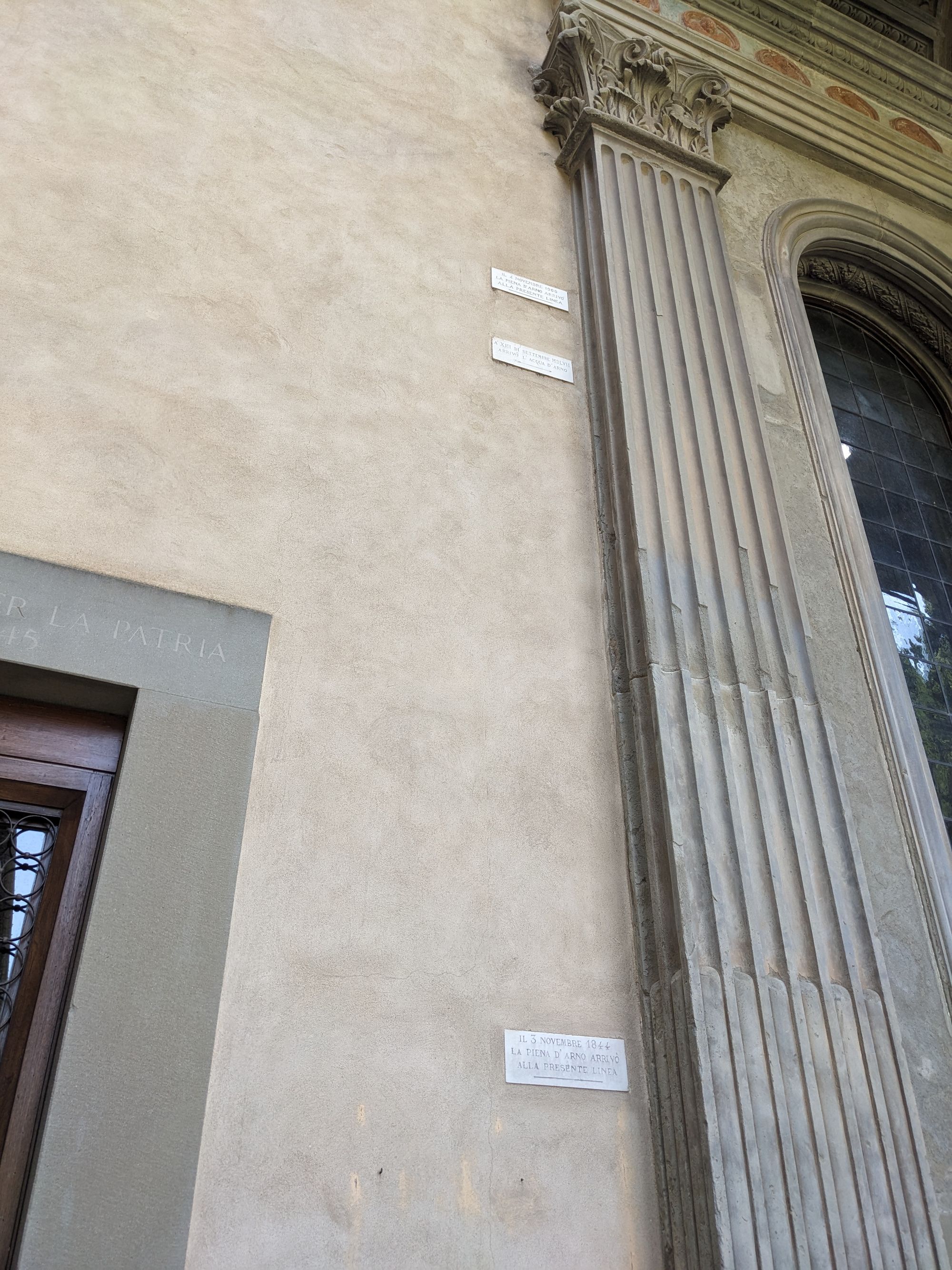 Floki went to the local cafe to relax and have some dessert and espresso.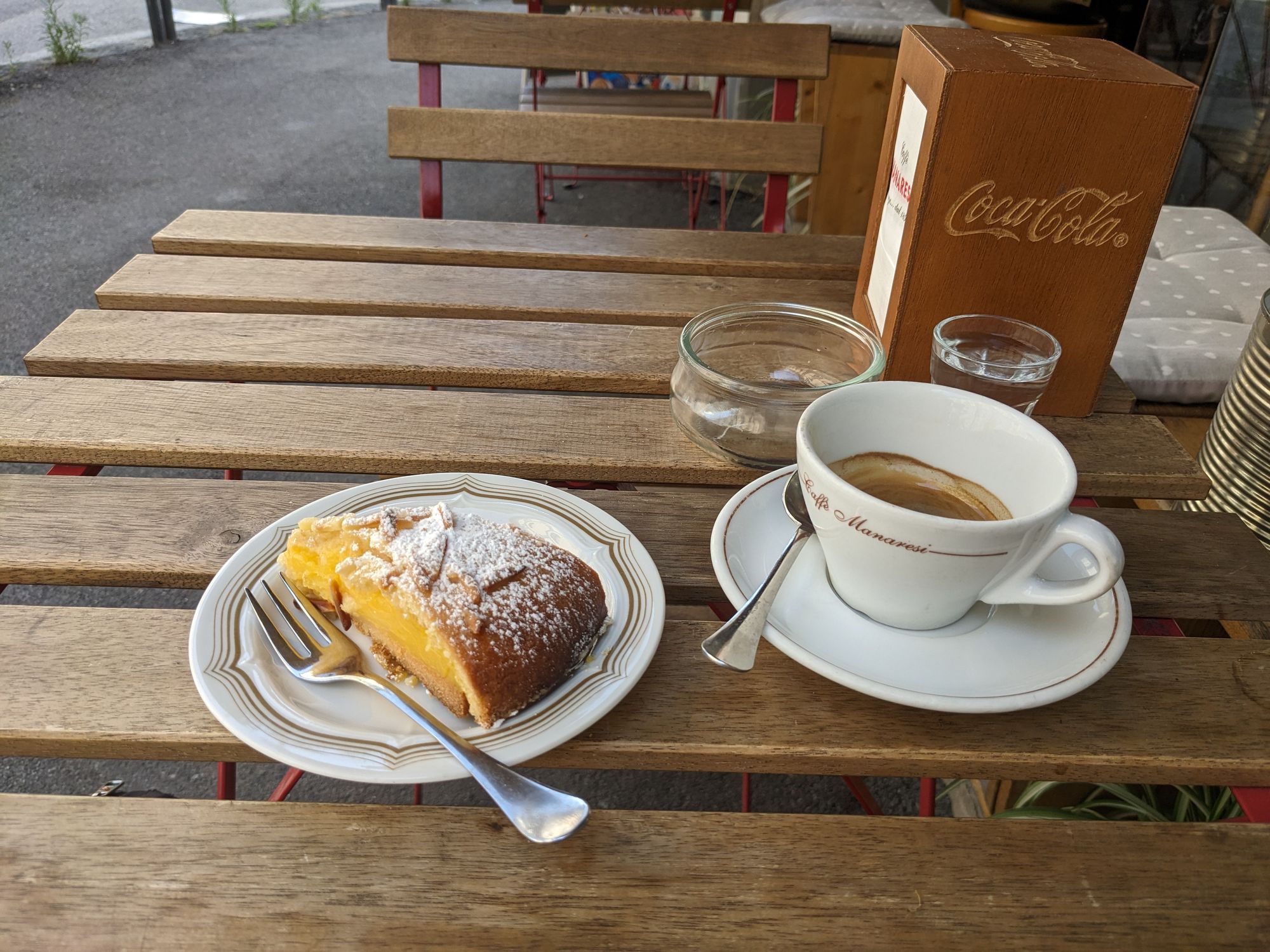 Then off to the hills for some good food and drinks. Some fun entertainment as well.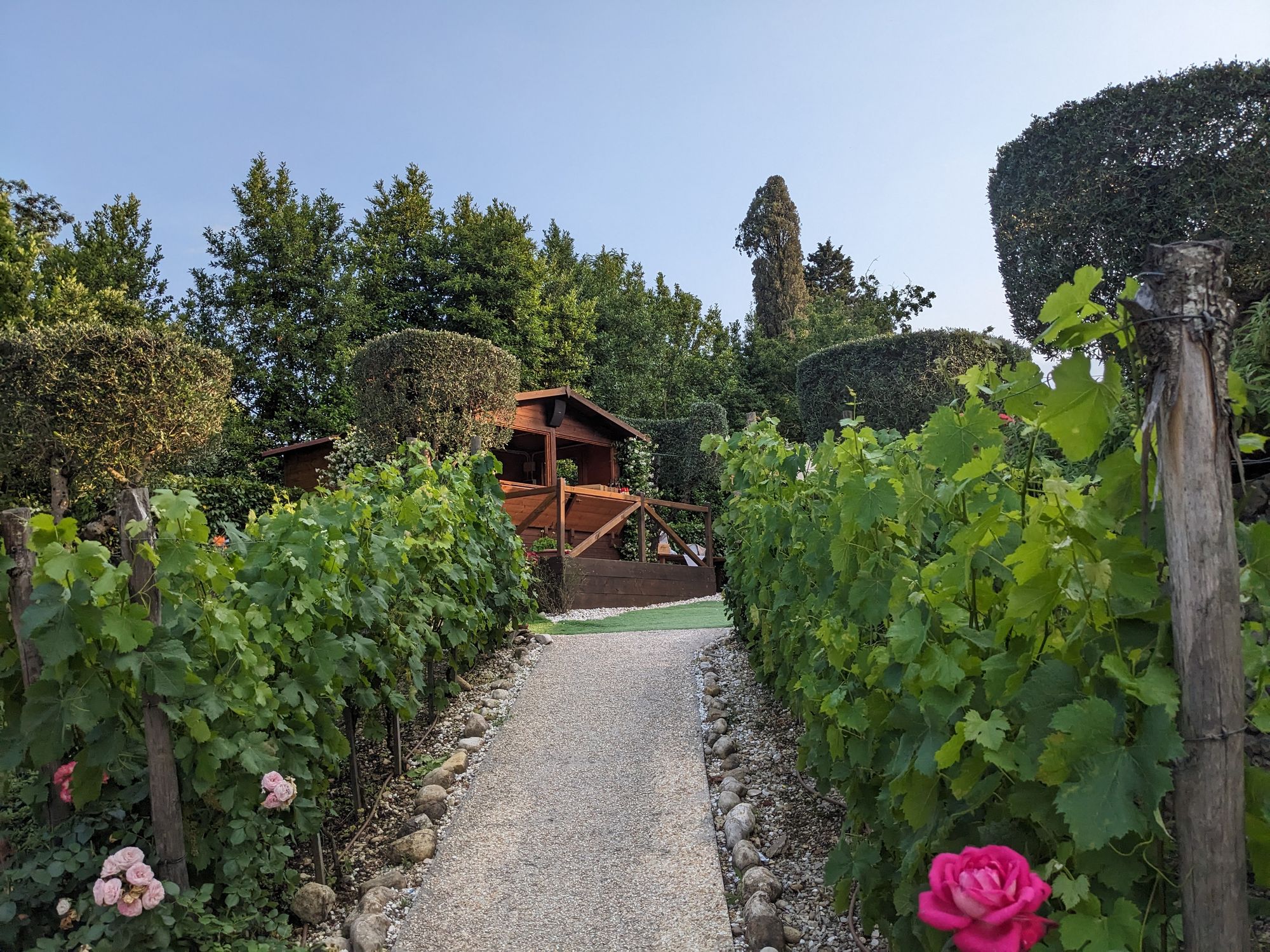 The next day, Floki went on another walk. Such a beautiful place in the morning.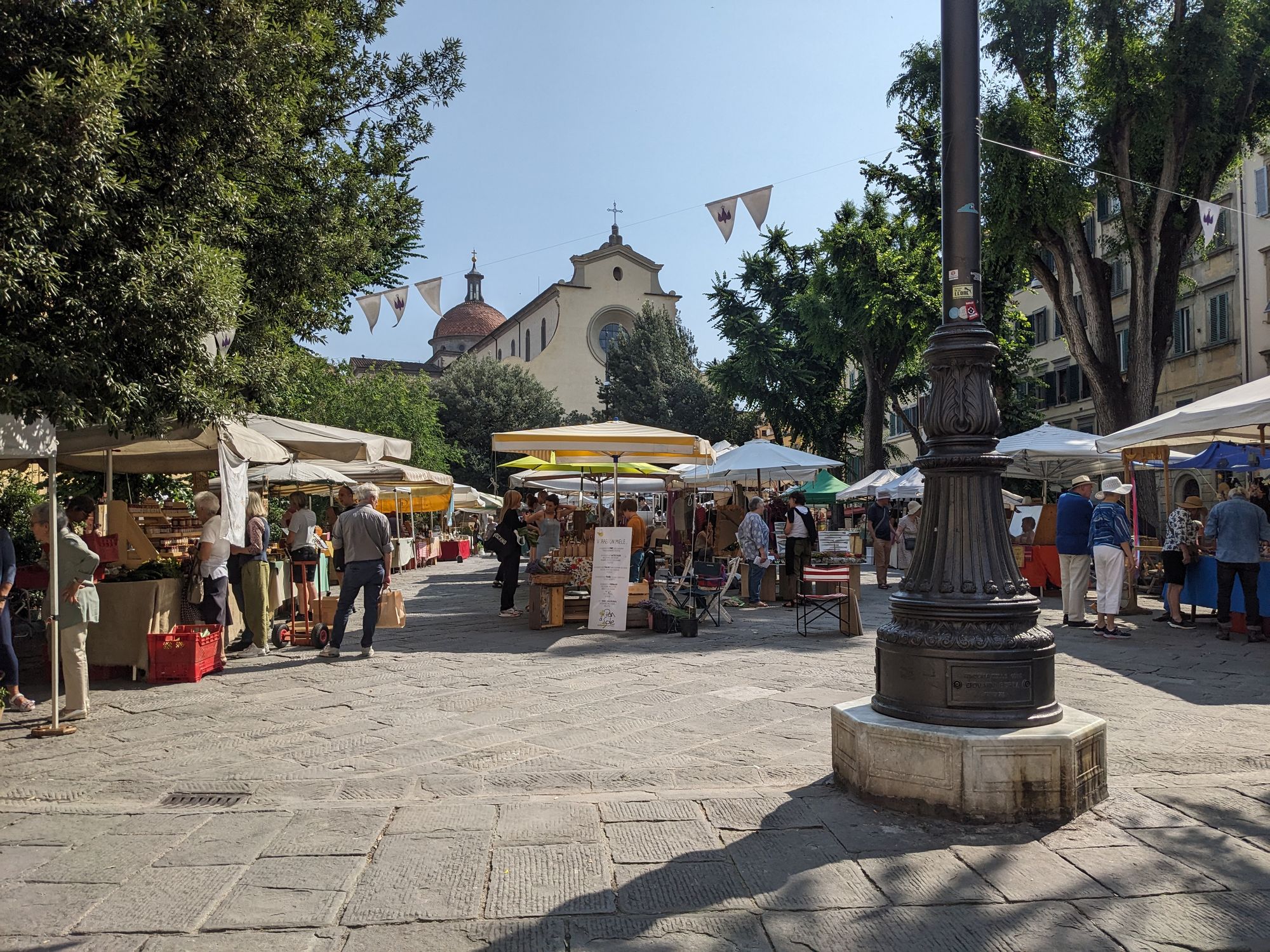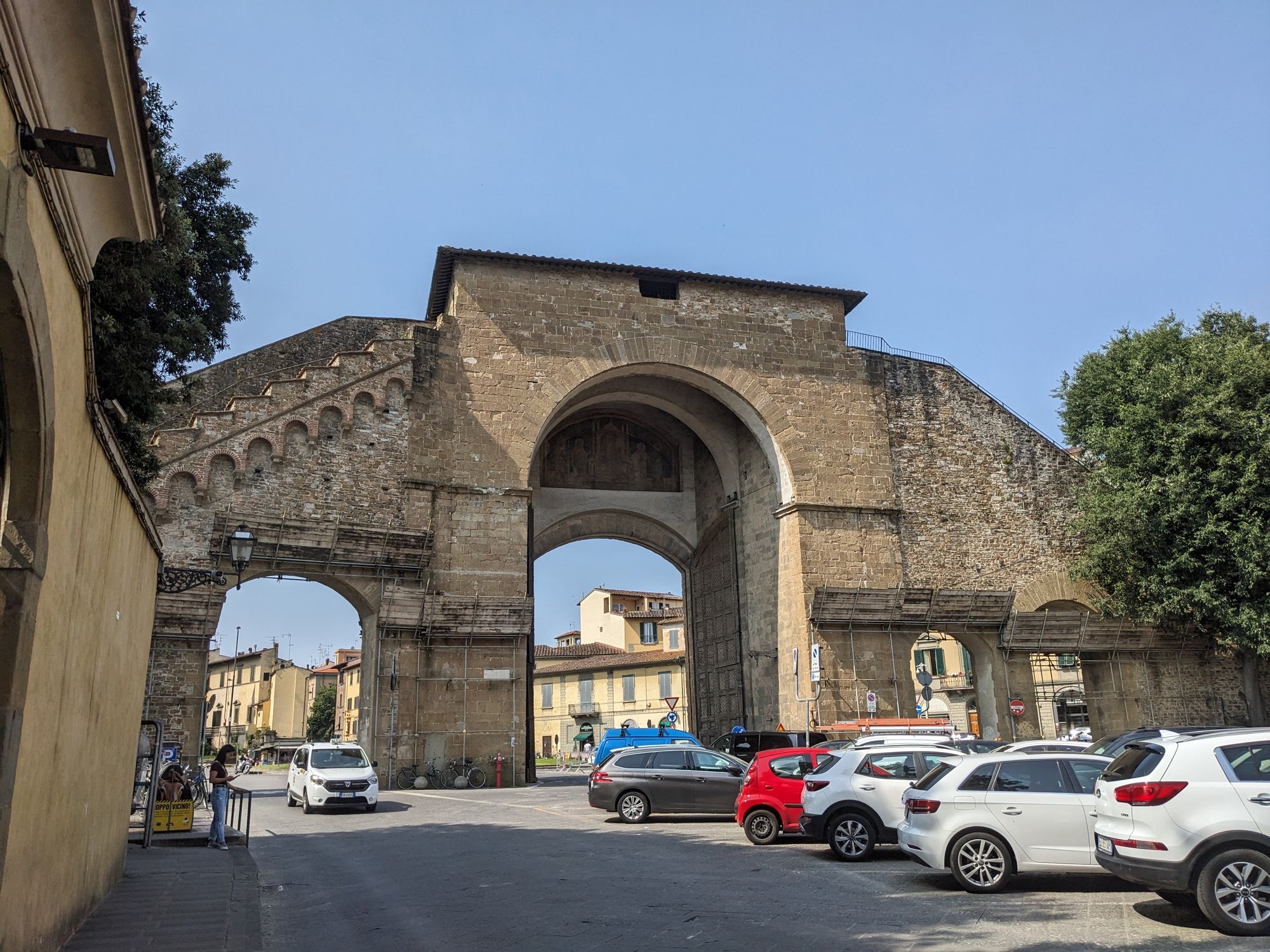 Siena is a neighboring city that Floki went to next. Some amazing views.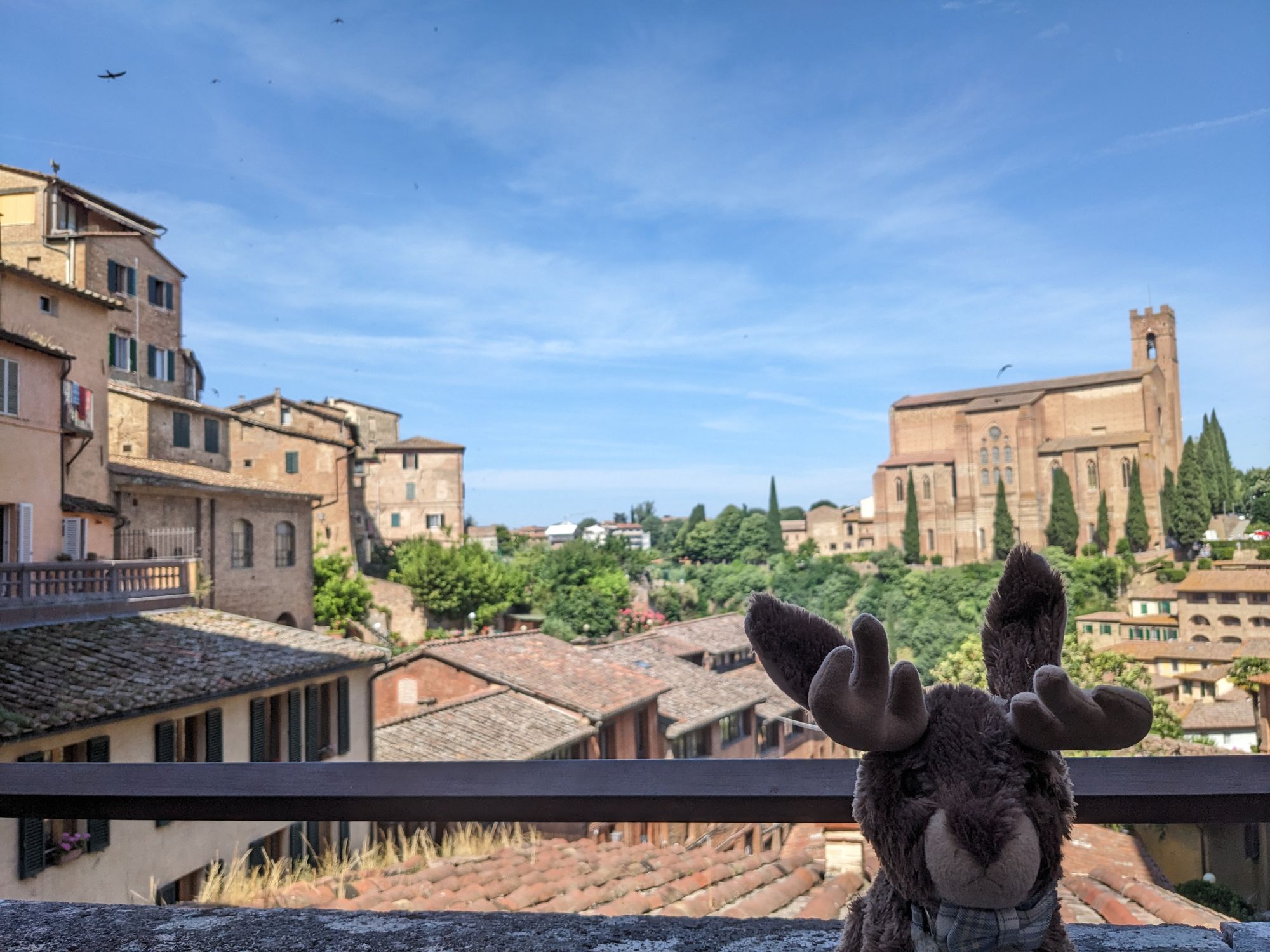 And of course their is a fantasic church to see as well.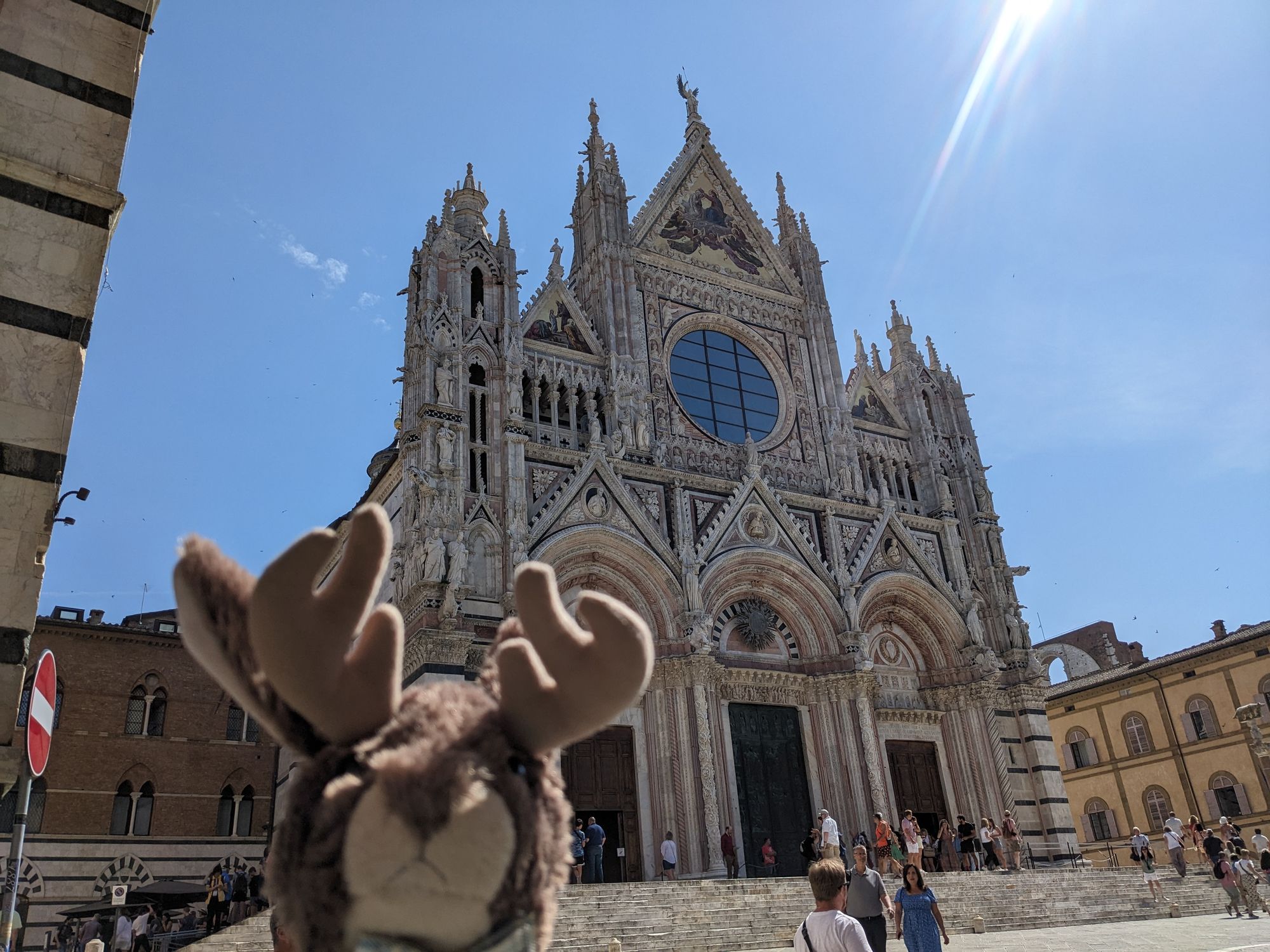 Another interesting thing that Siena does is host a horse race two times a year. The whole city is separated into 17 Contrades/districts. The Contrades compete with each other to win the race for glory and fame. Sadly, Floki was not there to see it. But, he was in the square where it is conducted and the set up had already begun.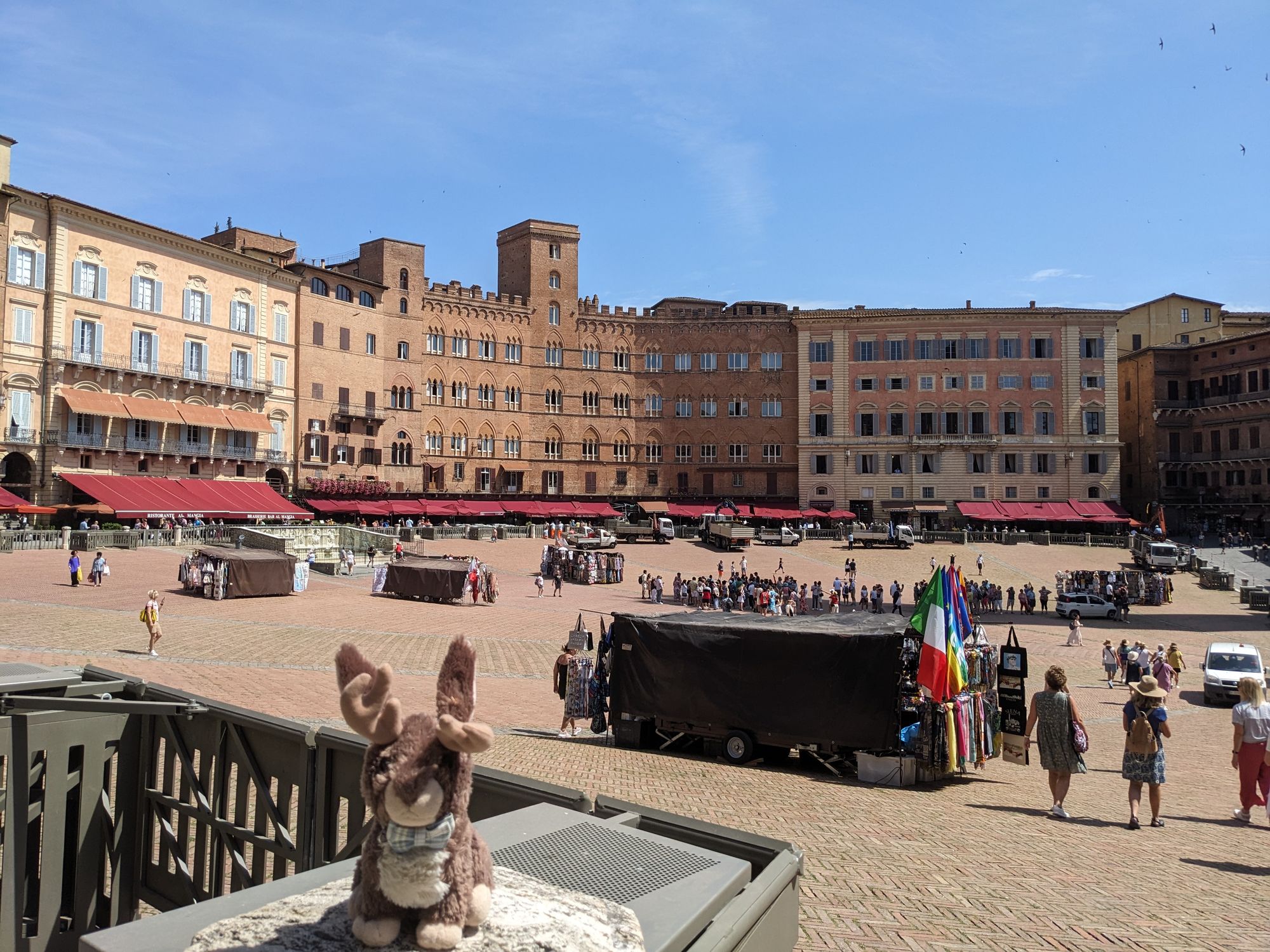 Another day, another tired Floki. This time he just got dessert before heading for bed.